How to Make Money from Instagram in 2021 ( 16 BEST GUIDE)
2020 is going to be a really different and exciting year when it comes to making money from Instagram. A lot of things are going to change. Some of them are for the better but some you might not like. Everyone wants to know…
How to make money from Instagram?
Have you heard that Instagram views, followers, and comments aren't going to pay your bill?
Well, actually there's some truth to that.
But on the flip side, if you use Instagram the right way and know what you're doing…Then it's totally wrong.
How?
Well, there are over a billion monthly active users on the platform.
Don't you think your potential customers would be there too?
Oh yes, for sure…They would be watching some funny stories right now.
With that being said, in this guide, I'll teach you how to make money with Instagram. There are a ton of different ways you can use Instagram as your income source.
So, without any further ado, let me come on to the topic so you can start making significant money from Instagram.
This comprehensive guide will cover six strategies to help you understand how to make money from Instagram. These include how to…
Become an affiliate marketer on Instagram
Promote affiliate products via shoutouts
Sell physical products with 'Shopping on Instagram'
Make money through photographs and digital images
Display sponsored posts on your Instagram page
Work as an Instagram expert
Build Your Account For One Specific Problem
Be Different From Others
Run Ads To Your Top Performing Content Pieces
Start Giveaways, Promotions, And Challenges
Sponsored Posts On Other Accounts
Leverage Micro-Influencers
Find Valuable Affiliate Products
Selling Instagram Accounts
Start An Instagram Management Service
Have Special Offers On Festivals
For each money making method, we will look in-depth at the steps you need to take to ensure success. And by the end of reading this article, you will be armed with actionable tasks to help you make money on Instagram. Let's get started and see how to make money from Instagram.
1. Become an Affiliate Marketer on Instagram
Affiliate marketing is big business and one of the most popular ways to make money online. However, what many people don't know, is that this money-making strategy can easily be put to use over on Instagram.
What is Affiliate Marketing?
Affiliate marketing has been written about extensively on this blog, so for anyone new to this concept, or considering setting up an affiliate website, you should check out our guide What is Affiliate Marketing and How Do I Start?
Affiliate Marketing involves signing up with a brand or company and then promoting their services or products for them. If someone buys a product or signs up for a service, after coming through a link provided by you, you will receive a commission.
Affiliate marketing is seen most commonly used by bloggers, who promote affiliate products by discussing them in articles. The affiliate links for the products discussed are then added in o the content. If readers like the sound of the products, they will click through and make a purchase, earning the blogger a referral fee.
However, more recently, people have been using affiliate links in social media, particularly on Facebook and Instagram. Affiliate marketing is ideal for Instagrammers who have a large audience to promote and sell products to but have no actual products to sell. Instead of creating their own product, Instagrammers can simply promote someone else's, taking a percentage of the profit once someone from their Insta-audience makes a purchase. Sounds appealing right?
Before you can start promoting affiliate links on your Instagram page, you will first need to sign up with some affiliate marketing programs. Let's take a look at some options…
How to Choose the Right Affiliate Marketing Programs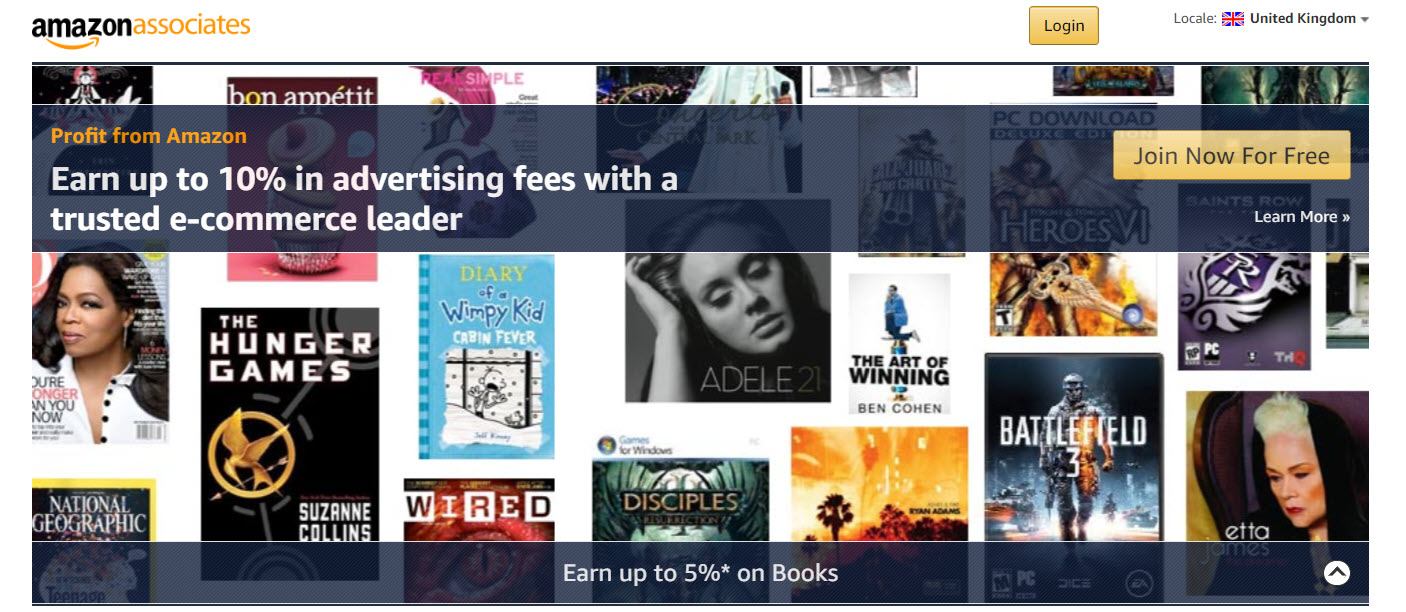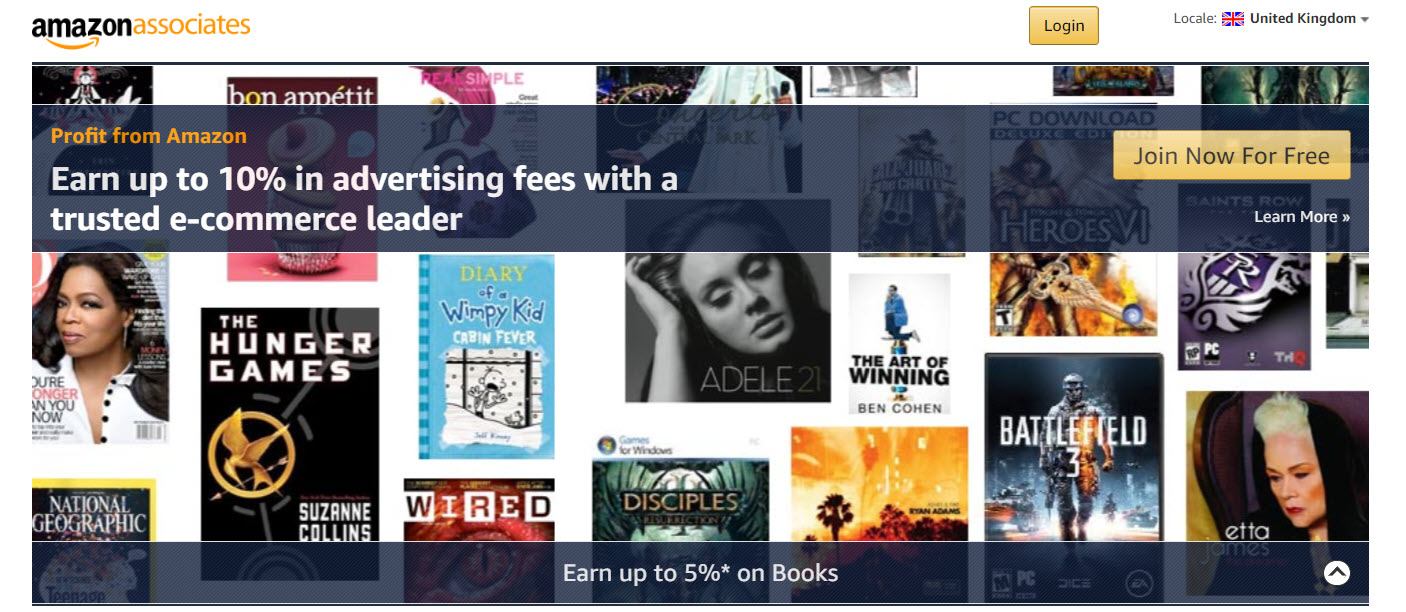 There are thousands of affiliate marketing programs that you can sign up with. So how do you choose the right affiliate marketing programs for you?
Nowadays, the majority of large businesses offer affiliate programs. So find ones that are in your niche. If you are popular on Instagram for fashion, then you should opt for fashion affiliate programs. If your Instagram audience follows you because you are well known in the fitness industry, then you need to find health and fitness affiliate programs. Your following won't purchase items that aren't relevant to their interests. So choose affiliate programs that sell products your audience can relate to and that will add value to their lives.
Consider Signing Up with an Affiliate Marketplace
There are numerous affiliate marketplaces that contain a wide assortment of businesses, products, and services for influencers and bloggers to promote. Using an affiliate marketplace is a quick and easy way to set up and manage affiliate marketing. Here are a few great options to get you started…
Amazon Associates – Signing up with Amazon Associates is a great platform for those new to affiliate marketing. Amazon Associates is Amazon's affiliate marketing program and will give you access to millions of products that you can advertise to your audience. Quick and easy to sign up with, Amazon will give you up to 10% of every referral sale that is made.
ClickBank – This is a packed marketplace, containing products and services in multiple categories. So whatever your niche, you are sure to find relevant items that you can promote on Instagram and earn revenue from.
MaxBounty – Another industry-leading performance market network, MaxBounty can connect you with high paying advertisers, providing over 1500+ campaigns for you to choose from.
ShareASale – A well known and reputable company, ShareASale has over 3900+ merchants on its books, ensuring you will be able to find relevant niche products to promote. With a quick 5 step sign up, and responsive support, you will have your affiliate account set up and earning in no time at all.
Find Niche Affiliate Programs
Alternatively, to find niche affiliate programs, a basic Google search will suffice. Then simply sign up with the individual affiliate programs you like the look of and take it from there. There is no limit to how many affiliate programs you can sign up with, but make sure the products you are going to promote are high quality. If you promote products that aren't up to scratch, you will lose the trust of your Insta-followers, and quickly lose your audience.
Once you have signed up with appropriate affiliate programs, it is time to start promoting your affiliate products on Instagram.
How to Promote Affiliate Products on Instagram
The problem with promoting affiliate products on Instagram is the lack of link opportunities. Instagram only allows each Instagram account one organic link, which is displayed via your Instagram bio. However, there are ways around this to understand how to make money from Instagram.
Instagram Bio – Display the affiliate link of your best-earning product on your Instagram bio. Then make it stand out by adding emojis and a call to action asking people to check out the link. You should also change the link in your bio regularly, promoting your most recent, most popular, or best-paying products on how to make money from Instagram.
Text Overlay – Write the affiliate link on images, telling your audience where they can buy the product on display. (Affiliate links can be long and ugly, so consider using Bit.ly to shorten the links and make them look more pretty).
Coupons – Some affiliate programs will provide you with a coupon instead of an affiliate link. Again, display this coupon as a text overlay on your images on how to make money from Instagram.
Image Descriptions – For each image you display, make sure you utilize the image description by adding your affiliate link or affiliate coupon, and add a call to action, encouraging your audience to act.
Pay to Promote a Post – If you promote a post on Instagram, you can add a link to your post. Instagrammers can then click directly through to the affiliate product page, increasing the chances of them making a purchase.
As you can see, there are plenty of opportunities to add affiliate links to your Instagram account and posts. Let's now take a look at some top tips for advertising affiliate products on Instagram and learn how to make money from Instagram. Top Tips on Promoting Affiliate Products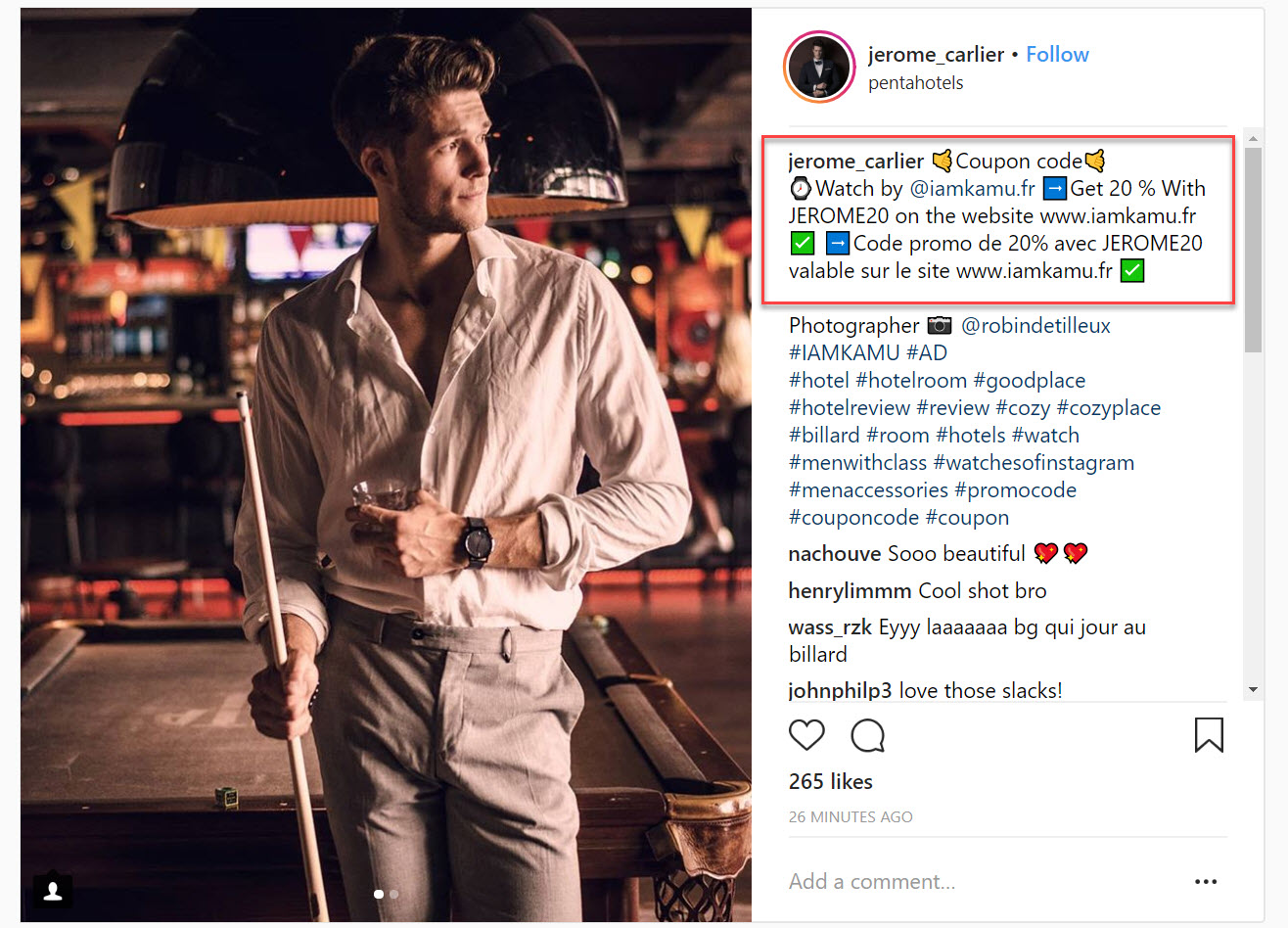 To learn how to make money from Instagram from affiliate products you firstly need a large and engaged following to advertise the products too. Once you have this, you then need to create a strategy that works with your audience. Here are some top tips…
Images – Make sure your images stand out from the crowd and grab your viewer's attention. Don't just display the product, show it in use, being worn, or what it can do. By inspiring your audience with the product you are promoting, rather than obviously selling it, people are more likely to make a purchase how to make money from instagram.
Image Format – Instagram offers a number of image formats, from single images to carousel posts and video, so make the most of this. The more interesting your posts and their formats, the more engaged your followers will be.
Live Video – This is an extremely effective way of connecting with your followers and building a relationship with them. During a live video session, you can discuss your affiliate products, demonstrate using them, or just have them displayed in the background.
Don't be too Promotional – Don't promote affiliate products in every post. If you are too promotional your followers won't like it, and won't be followers for long. The more discrete your advertising the better.
Hashtags – Use a number of appropriate hashtags in the description of every image and video you post. These will help you reach a new audience and increase the likeliness of sales how to make money from instagram.
For those new to affiliate marketing, start with one or two products and then go from there. The potential of affiliate marketing cannot be argued with, and for any Instagrammer with a large following, it is well worth implementing.
However, affiliate marketing can still be successful for those who haven't yet built up a substantial following. Let's find out how…
2. Promote Affiliate Products via Shoutouts
If you are keen to jump on the affiliate marketing train but don't have an audience to promote products, then using shoutouts could be a great option for you. So what is this strategy and how can it help you make money on Instagram?
What are Instagram Shoutouts?
An Instagram shoutout is a paid promotion on a popular Instagram influencer's page. This can be in the form of a screenshot of your Instagram account or an image and caption of your choice how to make money from instagram.
For affiliate marketers, this means you can create a post with an image incorporating an affiliate product, with the affiliate link added as text overlay, or in the caption. This post will then be shared on an influencers' Instagram account, exposing your affiliate link to a new audience, as well as finding you potential new Instagram followers for your own account.
There are, of course, numerous marketplaces that will arrange shoutouts for you. Let's take a look…
Instagram Shoutout Marketplaces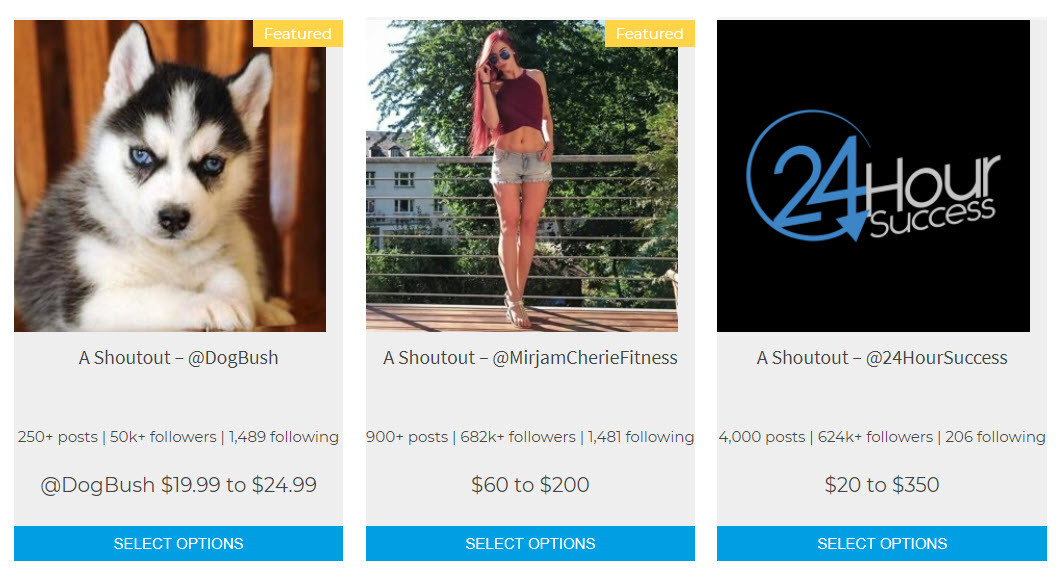 Before you choose a shoutout marketplace, you will need to select the appropriate affiliate products to promote and sign up with the relevant affiliate programs. For more information on this, please refer back to the information provided above under the section Become an Affiliate Marketer on Instagram.
The next step is to choose a shoutout marketplace and influencer/s to promote your post. Here are some of the best options…
BuySellShoutouts – Influencers on BuySellShoutouts are organized by niche, making it quick and easy to find and choose the influencer you would like to display your post how to make money from instagram.
PlugHype – This marketplace can match you up with influencers who have followers in the millions. And with 25+ categories to choose from, you will be able to find an influencer in your niche.
Shoutcart – Connect with influencers, easily scale your campaigns, and track your shoutout metrics using the marketplace Shoutcart how to make money from instagram.
Shoutout marketplaces generally cater for any niche and all budgets. Whether you want to spend just $10 for a shoutout, or a couple of thousand dollars per shoutout to ensure your promoted post reaches an audience of millions, the opportunities are there. Let's now consider some top tips for selecting influencers and using shoutouts…
Top Tips for Promoting Affiliate Products via Shoutouts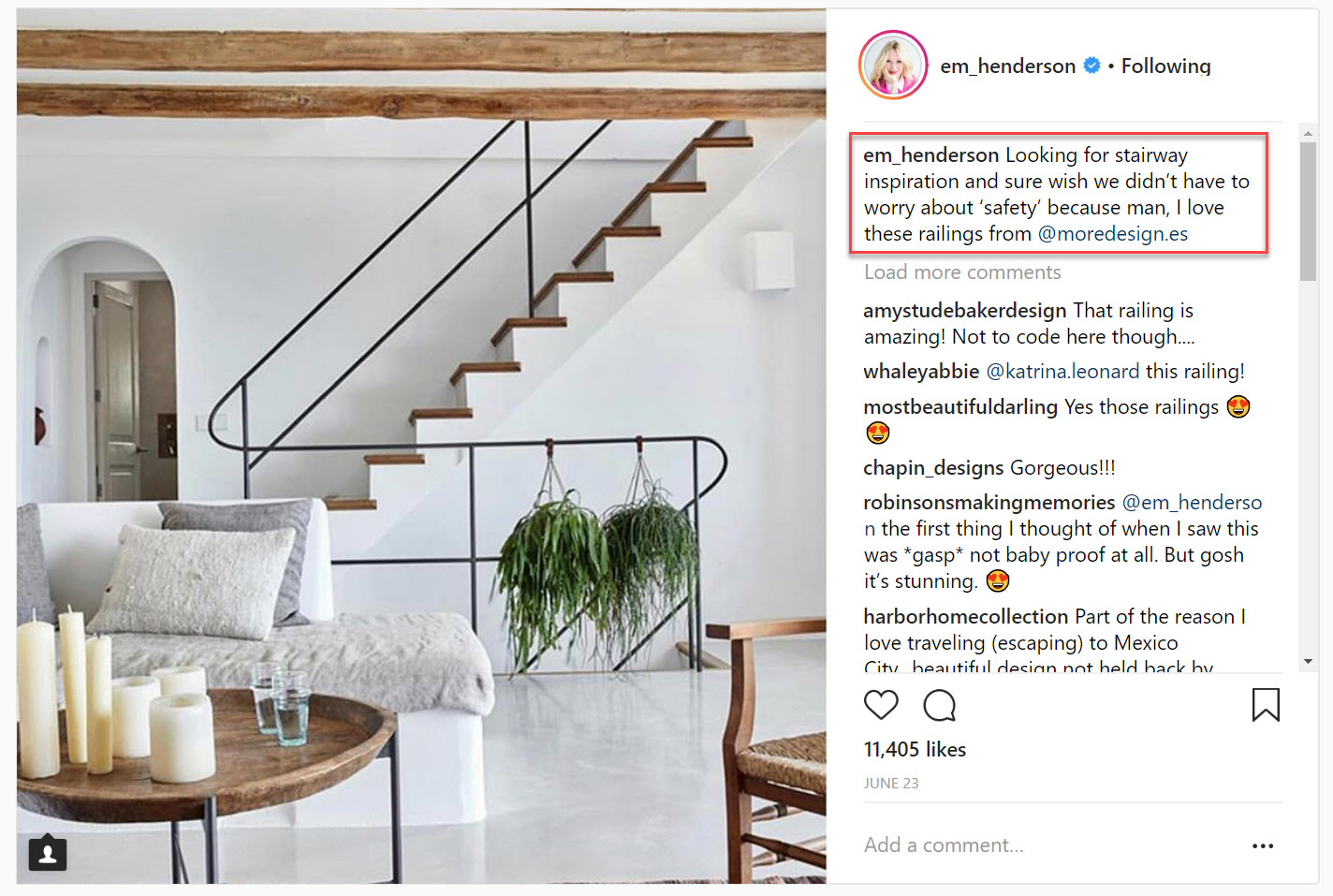 Choosing an influencer can be an overwhelming decision. When researching influencers keep these key points in mind…
Niche – It is no good choosing an influencer with millions of followers if they aren't relevant to your niche. Your goal is to advertise your affiliate product and generate sales, so choose an influencer with an audience that will have an interest in buying that product how to make money from instagram.
Number of Followers – Try and look for an influencer who has followers that number hundreds of thousands at the very least. Affiliate marketing is a numbers game to an extent, so the more people your post can reach the better.
Engagement – Check out influencers organic posts to see what their engagement levels are like. You want an influencer with an audience that is constantly liking, sharing and commenting on posts how to make money from instagram .
Once you have selected an influencer, make sure your shoutout post is up to scratch. Use an attention-grabbing image, add a call to action and your affiliate URL. And don't be too lazy– you want to impress the audience, not advertise to them how to make money from Instagram.
Affiliate marketing can be very financially rewarding. But what if you have your own physical products that you want to sell via Instagram? Let's check out another strategy to help you make money on Instagram…
3. Sell Physical Products with 'Shopping on Instagram'
If you already have an eCommerce shop, or sell products on platforms like Etsy or Amazon, then using the 'Shopping on Instagram' feature to increase your revenue is a must. Shopping on how to make money from Instagram has suddenly made it much easier to sell products and make money on Instagram. So let's find out more about Shopping on Instagram, and how to set it up on your Instagram account…
What is Shopping on Instagram?
Shopping on Instagram has been around for about a year, but has been reserved only for select businesses based in the US. However, in March 2018, Instagram rolled out Shopping on Instagram across the globe. This feature is now available for 45+ countries and counting. It is also accessible to any business or influencer who has an Instagram Business account (although you will first need to get your account approved for shopping).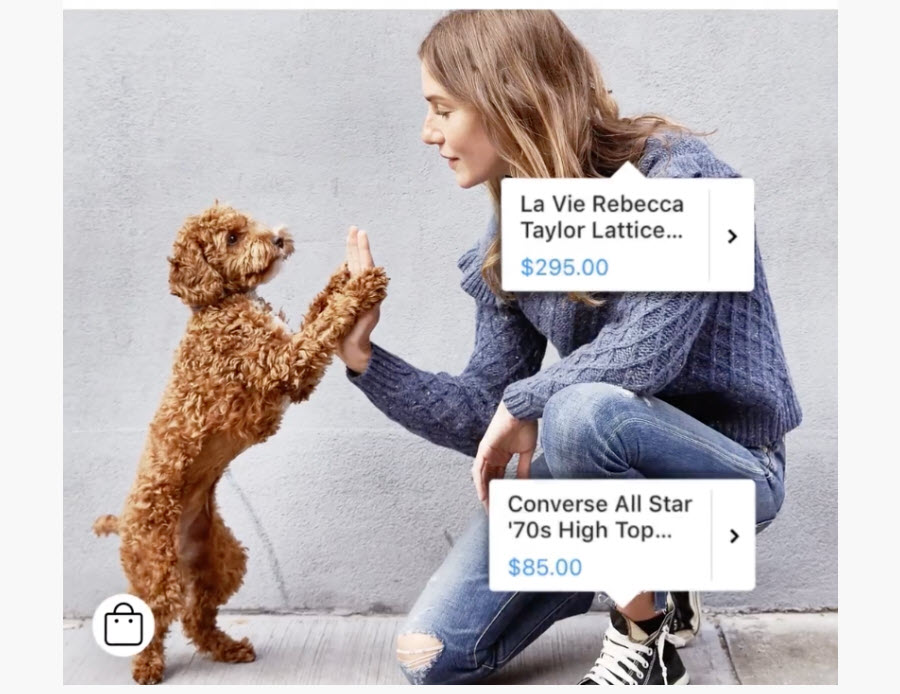 Shopping on Instagram allows brands to add shoppable tags to their images. As you can see from the image above, these tags contain a product's name and price. However, if Instagrammers click on a tag, extra information about this product will be displayed on their screen. Importantly, and super excitingly for eCommerce stores, a View on Website call to action button will also be displayed with the extra product info. This button will link directly to the product page on the brand's online shop how to make money from instagram.
Why Use Shopping on Instagram?
The recent release of Shopping on Instagram across the globe is a real game changer for eCommerce stores. Savannah Boysen, the marketing manager from hair styling company Tyme, commented, "Our traffic from Instagram has increased by 44% since implementing Shopping on Instagram".
Before, eCommerce owners could have thousands of followers on Instagram, but with only one link to their store allowed in their Instagram bio, converting these followers into traffic and sales on their site was often a difficult process how to make money from instagram.
Now, each product promoted on Instagram can have a direct link to its products page either on Etsy, Amazon, an online store or somewhere else. This makes it easy for Instagrammers to immediately purchase something that has caught their eye as they are browsing their feed. And it makes it much much easier for eCommerce stores to drive traffic and sales from their Instagram posts how to make money from instagram.
So now we know a little bit about what Shopping on Instagram is, let's next find out how to set this feature up on your Instagram account…
How to Set Up Shopping on Instagram
To use Shopping on Instagram, you will need to have your own eCommerce store set up, or already be selling your products on an online marketplace like Etsy or Amazon. You will also need a Facebook business page that is connected to your Instagram Business account.
Step One: Create a Facebook Catalog
To set up Shopping on Instagram the first step is to create a Facebook catalog of all the products you sell. You can do this in Facebook Business Manager, Catalog Manager, Shopify, BigCommerce, or on your Facebook business page. To keep things simple, in this article we will demonstrate how to create a catalog in Facebook via your business page how to make money from instagram.
Firstly, open your Facebook business page and check that you are using the Shop template. To do this select Settings > Edit Page > Templates. Once you have chosen the Shop template you will be able to access the shop catalog tool.

Next, on your Facebook page, select Shop > Add Product. Here you can add product images as well as the name, price, description, and the URL for the product page or checkout page. Don't skimp on the description here, as these are the details your audience will see on Instagram when they tap for more information on the product. The more information you provide, the more likely Instagrammers will click through to your site and make a purchase how to make money from instagram.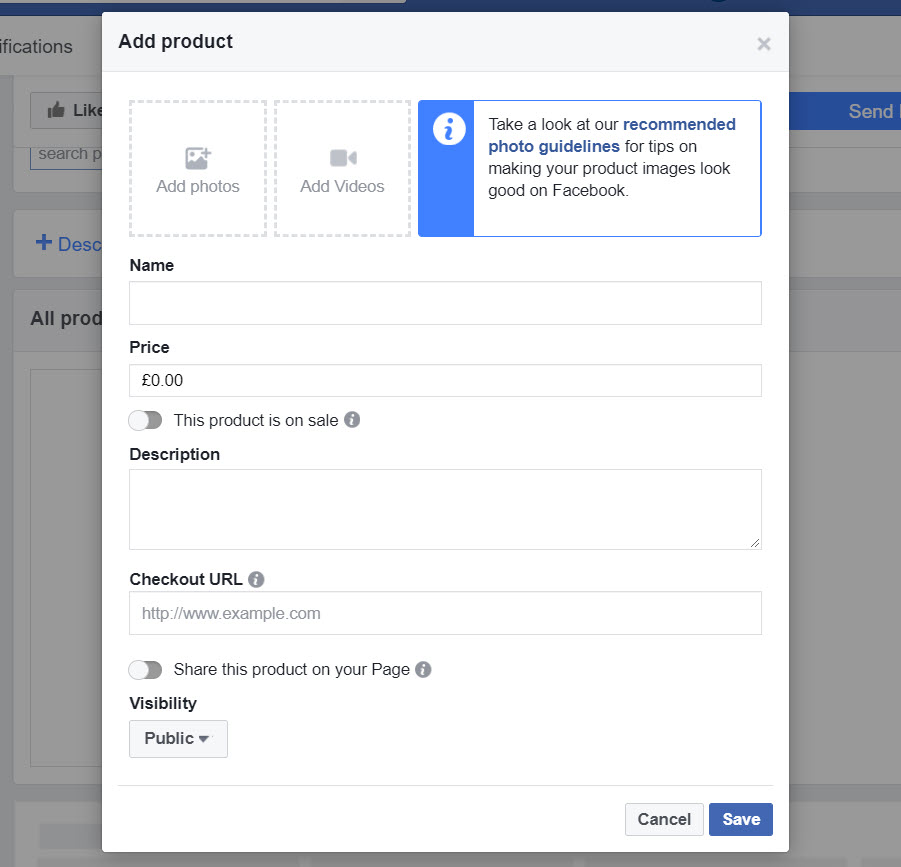 Once you have entered all the product information, select Save. You will then find your product displayed on your Facebook page. You will now need to repeat the process with each of the products you want to sell on Instagram.
After your Facebook catalog is complete, Facebook will review your account, which can take up to a couple of days. If approved, you can go ahead and add shoppable tags to your Instagram posts how to make money from instagram.
Step Two: Add Shoppable Tags to Your Instagram Posts
To add shoppable tags to your Instagram posts, switch back to your Instagram account and select Get Started > Business Settings > Shopping. Choose the Facebook catalog you would like to use (if you have created multiple catalogs) and then click on Done. You are now ready to start tagging your Instagram posts how to make money from instagram.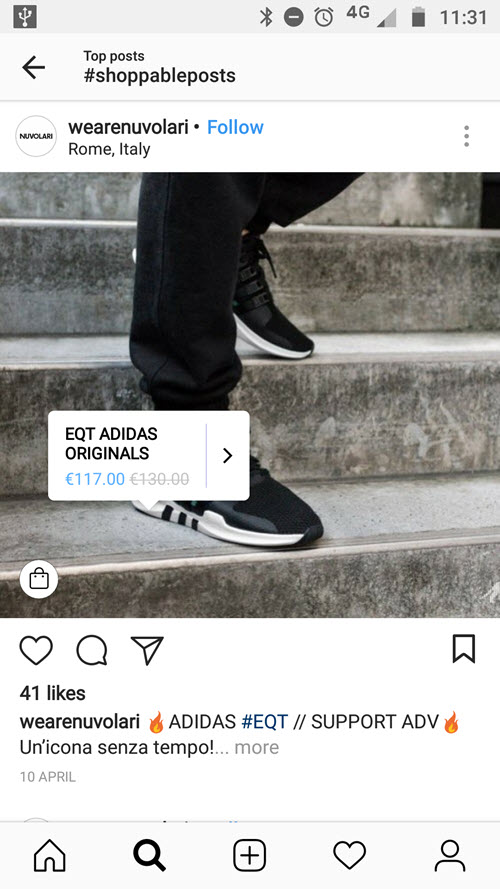 Choose either an existing post and select Edit, or create a new post. Click on the image where you would like to add a shoppable tag. Enter the name of the product you would like to tag, and then select it as it appears in the search box. You can drag the tag around the screen to ensure it doesn't block too much of the image. Once finished, Preview the image, and then select Done > Share how to make money from instagram.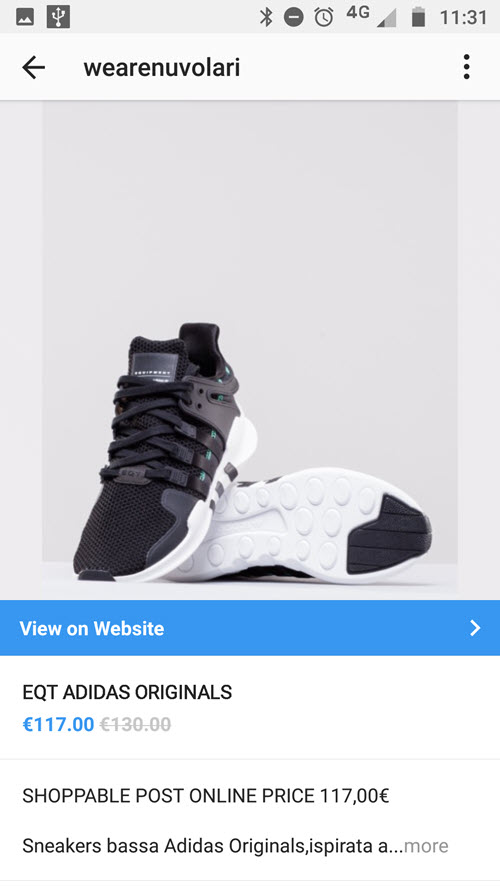 Your Instagram post will now display a shopping bag in the corner, telling your audience that you are using Shopping on Instagram. When they click on the image, your tags will appear, and further clicks will take them to product information and then the product page on your eCommerce store how to make money from instagram.
Top Tips on Using the Shopping on Instagram Feature
Before we finish discussing Instagram shoppable posts, let's consider some top tips on using this feature to ensure you meet with success…
You can tag products in both existing and new posts. Tag up to five products in a single image, and up to twenty products in a carousel post how to make money from instagram.
Ensure each tag touches the right product in an image so shoppers know which product each tag refers to.
Create at least nine shopping posts to activate the SHOP tab for your audience.
Use different shopping formats – a single post or a carousel – to keep it interesting how to make money from instagram.
Make sure your website is mobile friendly for shopping, as this is where your Instagram traffic will be arriving. (Shopping on Instagram is only available via the Instagram app).
Use Instagram Insights to track engagement and click through data for each of your shoppable post how to make money from instagram.
Instagram is also currently testing Shopping in Instagram Stories, another shopping feature due to be rolled out in the coming months. So watch this space!
As you can see, if you are looking to make money on Instagram, and have physical products to sell, you need to get on board with Shopping on Instagram. By promoting your products on Instagram, and then making them easily accessible to purchase, you will quickly see an increase in sales through your online store how to make money from instagram.
4. Make Money Through Photographs and Digital Images
Instagram is the perfect platform to display your beautiful photographs and digital images. But if your images have something truly different to offer, then Instagram can be a great place to promote and sell them how to make money from instagram.
To make money on Instagram from photography, you need to offer something special. Either you are a professional photographer, or you take images that are niche. Here are a selection of ways to make money from your images…
Reach Clients and Potential Customers
If you are a professional photographer, you can use Instagram as a portfolio to showcase your greatest and most recent work. You can then Direct Message potential clients, or point any inquiries to your Instagram account to show people what you can do.
By converting your Instagram account to an Instagram Business account, you can also add contact details to your Instagram page including your email or a physical address and phone number. This will help your clients get in contact with you, or potential customers who would like to make a purchase of your photographs.
To turn your account into a business account…
Open the Instagram app on your phone.
Select Settings > Switch to Business Profile from the drop-down options.
You will now be connected to Facebook where you will need to sync your Facebook business page with your Instagram account.
Add your contact details, like email, phone number, or address, so your followers can contact you directly.
Review your info and then click Done.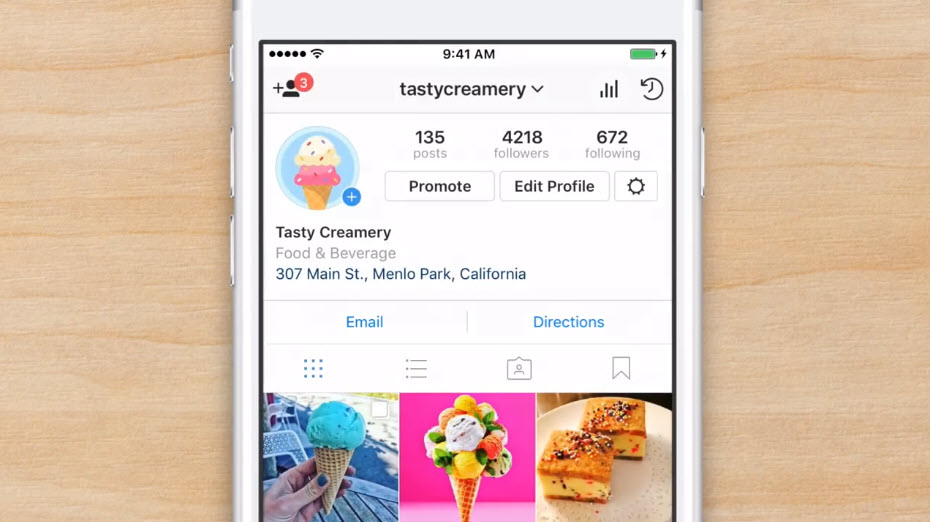 Your account will have now been converted to an Instagram Business account. This is a totally free process and you will receive the extra benefit of your contact info being displayed under your Instagram bio.
Sell Images from Your Online Store
If you sell your images as prints via an online store, then you can use Instagram to promote your work and send traffic to your site. Here are some top tips to help you do so…
Add URLs linking to your online store in your Instagram bio, in image descriptions, and as a text overlay on images.
Display calls to action, telling Instagrammers that your photos are for sale as prints via your online store.
Use hashtags to help give your images exposure to a new audience.
Pay to promote your posts on Instagram to reach new potential customers as well as add a direct link from your promoted post to your online store.
Don't forget to also add an Instagram feed to your online store to encourage your website visitors to follow you on Instagram. This will make it easier to keep in contact with your fan base and drive people back to your store to make a purchase.
Sign Up with a Photography Marketplace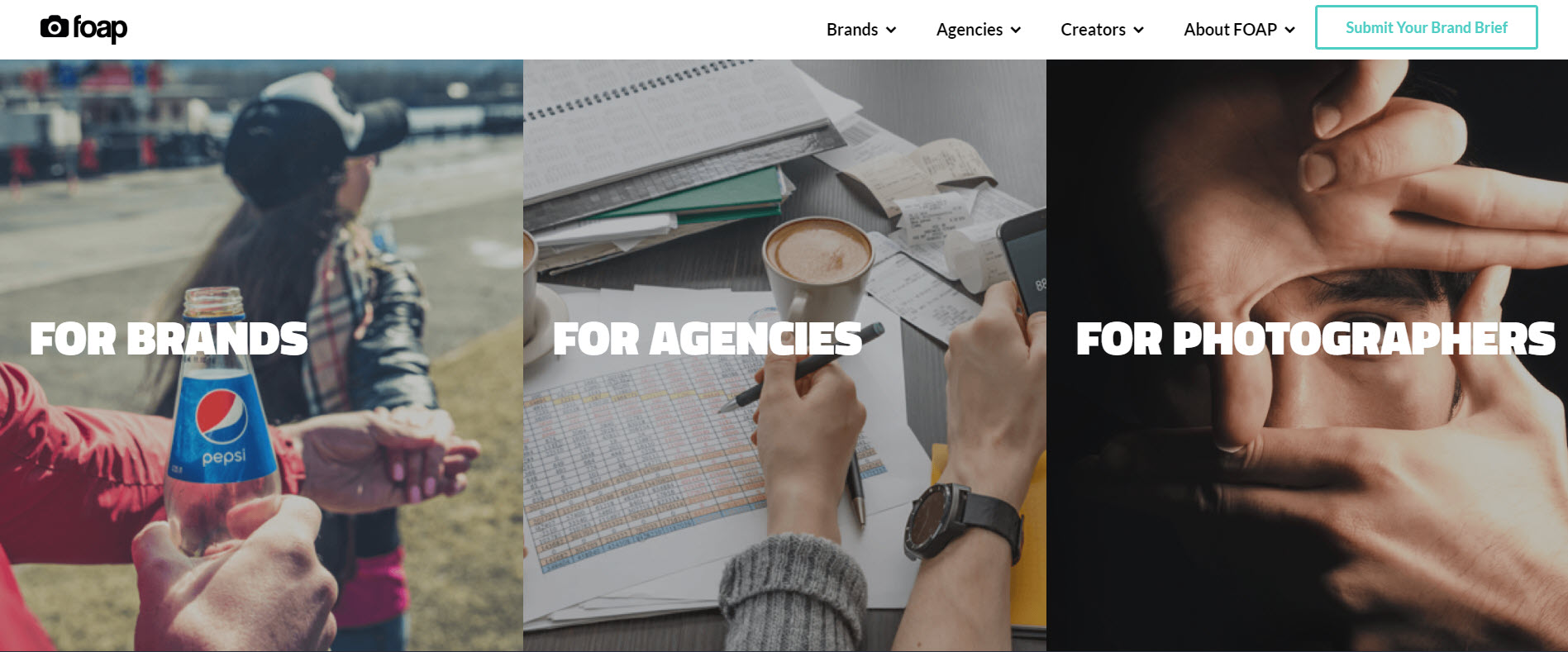 There are numerous photography marketplaces that you can sign up with. These platforms will give exposure to your work and manage sales for you. Let's take a look at some of the most popular photography marketplaces currently available…
Twenty20 – This community marketplace, made up of thousands of photographers and customers, will enable you to sell your work to people and companies around the world.
Foap – A creative photography and video platform, using Foap will enable you to connect with brands, agencies, and individuals, and importantly, make a profit from your images.
Snapwire – This marketplace provides two ways to make money from your photographers. Either upload and sell your images directly from the Snapwire platform, or you can submit shots that match requests from brands.
Once you have set up a profile on one of these photography marketplaces, you can promote it on Instagram in the same way as you would promote an online store (discussed above).
Print Your Images on Physical Products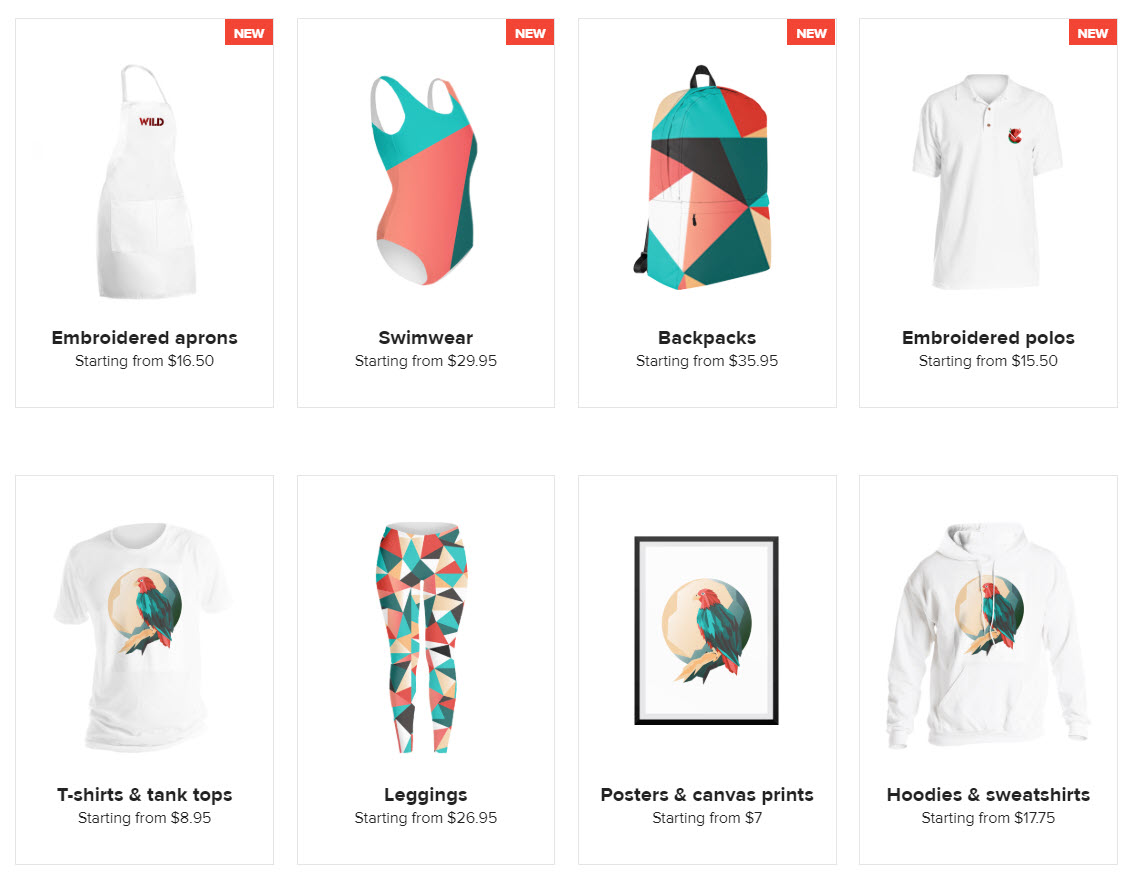 Another great way to make money on Instagram is to print your images on physical products and sell them. There are a number of print fulfillment services that will print your photographs or digital images on to T-shirts, mugs, cushions, posters, phone cases, and more.
These services will take care of fulfilling orders for you (that means they will print your orders, take care of delivery, and deal with customer service). This leaves you to focus on taking more great photos or designing further digital images.
Printful – This service prints onto a variety of physical products including posters, canvas, backpacks, clothing, and much more. To use Printful you will first need to create your own online store. After receiving an order, it is automatically sent to Printful where it gets printed, packed, and shipped.
Teelaunch – When someone makes an order on your online store, Teelaunch will print and ship the product, and take care of all customer service issues. Use Teelaunch to print your images onto beach towels, kitchenware, doormats, curtains, and much more.
Merch by Amazon – If you use Merch by Amazon then you don't need to set up your own online store – all products are simply displayed on Amazon's website. Simply upload your artwork to your Amazon Merch account, and add the product information and price. Amazon will then create a product page for your work, and when you receive orders they will print and ship. (Merch by Amazon only prints onto T-shirts and is only available in the US).
Once you have set up your online store displaying your artwork on physical products, you can then start promoting this merchandise on Instagram. Don't forget to add shoppable tags to your Instagram posts, and also consider paying to promote posts to help them reach a wider audience.
Final Thoughts on Selling Photographs and Digital Images
Evidently, there are numerous ways to use your images to make money on Instagram. Although there is tough competition in the photography field, the financial rewards can be plentiful. So if you think your images have what it takes, it may be worth persevering with one of these money making strategies.
5. Display Sponsored Posts on Your Instagram Page
For those of you with a large following, becoming an 'influencer' and displaying sponsored posts on your Instagram account can be an effective way to make money on Instagram. Let's find out how to do this…
How to Become an Influencer
To become a successful influencer, and be paid to promote posts, you need a large and engaged following. Here are some tips to consider to become a profitable influencer…
Pick a Niche – When businesses look for influencers to promote their products, they want someone who has a following made up of people in their niche. Popular niches on Instagram include fashion, health, and fitness, travel and cookery, to name a few. Choose a niche that is relevant to your lifestyle and then post images, and build your audience around this subject. You will then become a valuable influencer to businesses in your particular industry.
Don't Buy Fake Followers – Although brands might be impressed at first glance with your follower numbers, it won't take long for them to realize that your audience isn't worth paying for. A few clicks to check on engagement levels and how your followers have responded to your posts will tell them that you have bought your followers, not organically grown your audience. This isn't the type of audience that will get results for businesses, and consequently, people won't want to pay you to promote their posts.
Create an Engaged Community – An engaged community, that comment on, like, and share your posts is key to becoming a successful influencer. To create this type of community you will need to put in the work – constantly and consistently post high-quality images that interest and inspire your audience, ask questions, respond to comments, and become a well-known figure within your niche.
Once you have a large interactive community of followers, you have graduated to 'influencer' level, and you are now ready to accept cash for posting sponsored posts on your Instagram page. Let's see how to make this jump to an influencer, and begin to make money on Instagram…
Use an Influencer Marketplace

Some influencers reach out to businesses, working out their own sponsorship deals. Equally, famous influencers will be contacted directly by brands. However, the quickest and easiest way for Instagrammers to make money through sponsored posts is to sign up with an influencer marketplace.
An influencer marketplace will enable brands and influencers to easily connect. Simply register, add your Instagram information and stats (specific niche, follower numbers, etc) as well as price, to help brands find you and you find them. Here are some of the most popular influencer marketplaces to sign up with…
Let's now look at some top tips for displaying sponsored posts and becoming a well-paid influencer…
Top Tips for Displaying Sponsored Posts on how to make money from instagram Page
If you opt to go down the influencer marketplace route, partnering with businesses and displaying sponsored posts on your Instagram page is relatively straightforward and you will receive all the help and support you need via the platform you select. However, here are a few extra points to keep in mind…
You don't need a massive following in the millions to be an influencer. However, the price of a sponsored post will increase roughly in line with your audience size.
Only promote brands and products that are relevant to your audience and that you genuinely like. If you keep promoting rubbish, your followers will see through you and won't hang around.
It is important that you are transparent about sponsored posts, so your audience doesn't feel mislead. A quick #sponsored hashtag will help followers identify a sponsored post.
Sponsored posts are another great way to make money on Instagram. But, as mentioned, you will first need to boast a considerable following to make a reasonable income.
6. Work as an Instagram Expert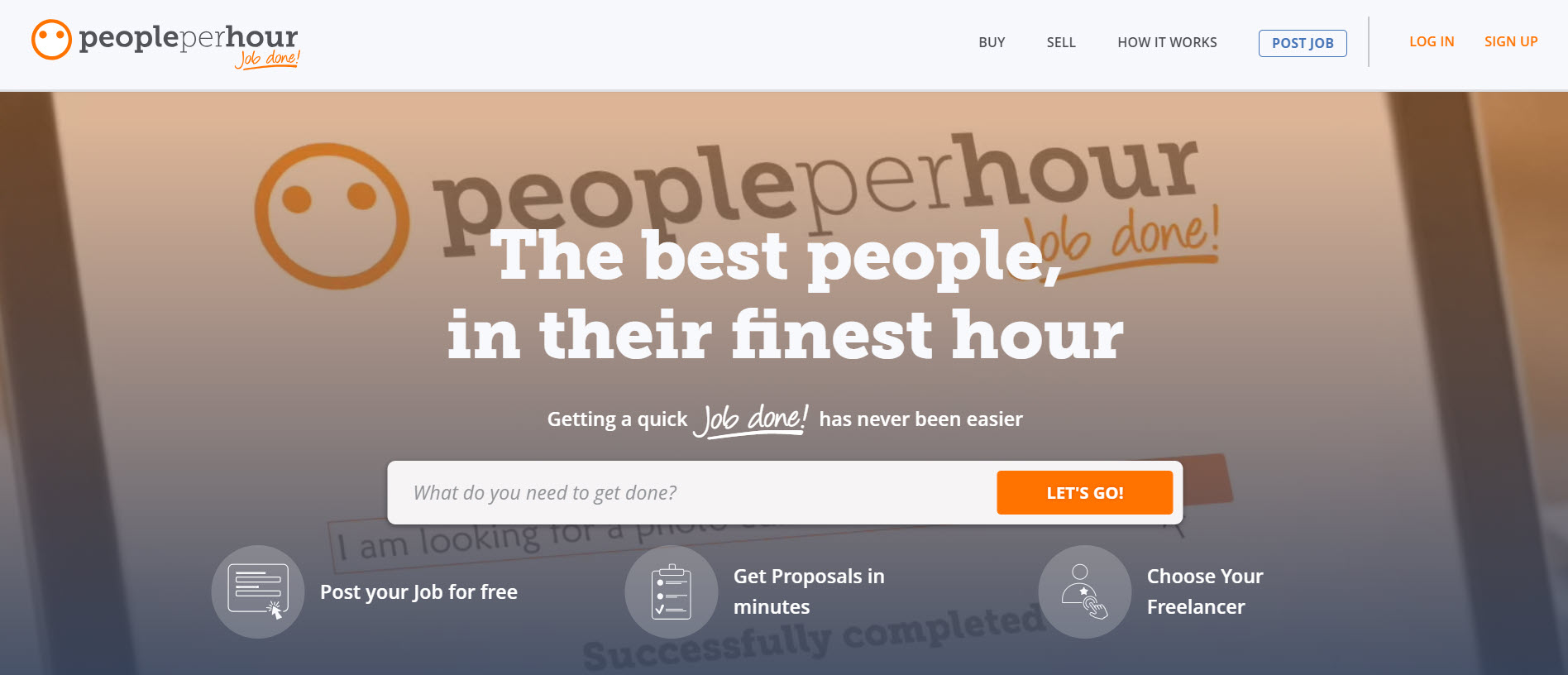 If you have used Instagram at work, have worked in social media marketing, or are just an Instagram fanatic, then offering your services as an Instagram expert may be for you. There are a number of job platforms where you can find online jobs for freelance social media experts. Let's take a look…
Peopleperhour – Use this platform to connect with businesses and individuals all over the world looking to hire freelancers in a variety of industries. From Instagram account management, running ad campaigns, and image creation, there are plenty of jobs available for those with Instagram experience.
Upwork – Another job site for talented freelancers and online social media managers, simply join up with Upwork, fill out a profile page, and start searching for jobs.
Freelancer – A similar style site to both of the above, Freelancer lets you browse and bid on online jobs posted by agencies and employees across the globe.
Once you have completed a number of jobs and built up a portfolio of completed projects, you can start pitching to companies directly for work. This gives you more flexibility over the prices you charge and can lead to a full-time business as a social media expert.
7. Build Your Account For One Specific Problem.
The best way you can leverage the platform to add more zeros in your bank account is you want to solve one problem for one audience.
It's really hard to just be an influencer just because you have a cool life or some cool pictures of yourself that are half-naked.
That doesn't work these days and I'd not even recommend doing so.
It'll just be a waste of time.
When you solve one problem for one audience, you'll be rewarded with a super-focused community, so when you pitch products and services to them, they're much more likely to convert.
Having a randomized audience will never give you an idea of what you should be pitching/selling to them.
Plus, you'll also find that they won't convert well.
When you have an account specifically focused on one thing such as nutrition, fashion, or health…the audience will be amazingly interested in knowing more about the products relevant to nutrition, fashion, or health, for they're already engrossed in those things.
I talked about the products and services above. But if you're an affiliate, and wondering about the solution to your grievance…the answer is pretty much the same.
One account – One problem.
8. Be Different From Others.
Don't just do what everyone else is doing. If you see everyone else posting the same type of content…and if you do the same, it's done for.
That's not going to do well.
Disrupt the industry if you want to grow fast.
Start experimenting with different types of content formats from the day you begin the journey with a new account.
Do videos work well better than images for you?
Do you need to do long captions, short ones, or medium ones?
Live video, stories, educational content, something that's just entertaining that makes people laugh. Or does curated content work for you?
Do you really even need to consume your time creating content formats?
Once you figure out what's working, the stuff that is, double down on it.
What doesn't perform well, stop doing it?
Now, once you figure out the formula of what's working well, you need to go back and retest this every few months.
The reason behind this is how to make money from instagram is constantly changing their algorithms, so you need to continually test and tweak to make user that what you're producing resonates with your audience.
9. Run Ads To Your Top Performing Content Pieces
If you advertise the stuff that's already climbing the mountains, you're going to grow more awareness, more followers, you're going to get in front of more people who are much more likely to convert into customers.
Rather than just saying it, let me explain how exactly that'll work.
Le'ts just say you're practicing affiliate marketing with one of your how to make money from instagram focused on the 'make money online' niche.
If you already have a video that's got better engagement than other usual posts, Go ahead and promote the post to your targeted audience.
When you do that, there are four benefits to this:
1. The content piece you advertise if already proven to engage more like-minded people.
2. They'll tend to know more about the products, follow you and convert into customers or leads.
3. Now that you have those highly relevant followers on the account, you can also use them as a custom audience for high conversions and specific targeting.
4. You can produce informative + topic related content regularly to upsell them or influence the ones that liked the product but didn't buy because of trust.
This is how the process works.
10. Start Giveaways, Promotions, And Challenges
You must be thinking no one cares about giveaways…
That's no the case.
If they weren't effective, you wouldn't be seeing them.
But you know what?
Leveraging Giveaways don't simply mean like – 'Um, I'll give some free Amazon gift cards and done!'.
I'm talking about giveaways that are laser-focused on a particular niche and fantastically valuable for people to generate that spark.
If you don't meet those two criteria, they'll not be effective at all.
As for a challenge, a content journey that leads people into the desired end result works very well.
Let's say you're in the sales nice, talking about a 15-day challenge to close at least 15 deals could be a precisely appreciative challenge.
You can get a ton of people to follow you in that challenge.
Now, you also want to have rules when people are participating in these giveaways or challenges.
For example, they need to follow your account or page, you want them to tag someone in the comments, you want to click the link in your bio which leads people off to your website or landing page, so you can collect their email address, or make them subscribe to your blog.
That allows them to know who's the winner, who they're going to be, and that way you can continually notify them and sell products and services as well.
That's smart, right?
11. Sponsored Posts On Other Accounts
For sure, there are other influencers within your industry or niche. If you can do sponsored posts on their accounts, and promote your profile, you're going to build a bigger, more loyal base within your exact space.
This can make you stand out down the road.
The hugest mistake people make when they do this is they pick some arbitrary profiles that have nothing to do with their target audience, their target niche, and their core demographic.
You need to stay away from these people. Your picks should be highly relevant.
Also, when people do those sponsored posts, make sure that in their bio, they include that you're running a contest and a giveaway where people can participate and take advantage of.
This way, they'll be able to go over back to your profile and your website of course as well (by clicking the updated URL on the other profile's bio).
12. Leverage Micro-Influencers
So, you can leverage micro-influencers to sell your products and services too.
There's a lot of corporations out there on how to make money from instagram that is crushing it. Especially niches like fashion, health & fitness, or make-money-online.
And you may test this and you're like – "It's not working for me!"
It's because you're trying to get the Kardashians to promote yours. The Kardashians don't produce a high Return On Investment (ROI).
Leveraging micro-influencers, on the other hand, has a high conversion rate. There's a lot of sites that can aid you to find the right influencers for your business.
Right below are some examples…
2. Social Animal [Recommended]
13. Find Valuable Affiliate Products
You don't just want to use Google to find specific affiliate products or services.
Instead, go to the major affiliate sites out there.
Here's a list down below…
1. JVZoo
2. OfferVault
3. CJ Affiliate
4. Click2Sell
5. Clickbank
6. ShareASale
These are the places that'll show you what are the best performing products in the game.
This way, you can utilize them in your process of how to make money from instagram.
Or, you can directly go out to people with similar products and services, work out your deal and push those services/products to your Instagram audience.
14. Selling Instagram Accounts
You may find this a little bit awkward, but you can flip Instagram accounts as you do it with products on eBay to accomplish how to make money from Instagram.
There are no rules for buying or selling of social media accounts as there are no rules for buying or selling websites.
In fact, a social media page is also a kind of website.
It's totally on you whether you buy or sell it [legally].
So, you can have (or buy) an account (theme account) with nice and targeted followers, and you're free to sell it for the better.
It sounds interesting. But I recommend you to start with a lower budget and then scale gradually. Also, never just randomly trust anyone while having a transaction. You can use an Escrow service like Escrow.com.
Don't dive very deep unless you get some experience and get smarter.
By the way, I was just browsing YouTube and found this informative video that you can watch to have a better understanding.
15. Start An Instagram Management Service
Yes, you read it completely right.
If you have zero experience in marketing or business, just commence your journey by offering Instagram management services to other businesses or accounts in your industry.
The reason you want somebody within your industry is that you'll get enough experience in one particular house and then, you can use that one skill to make a difference.
On the other side of the table, if you don't do this service in one specific niche, you're likely to remain mediocre instead of an expert about how to make money from instagram.
But you actually can make it up with both the options for a good start.
Well, you kinda get the point.
16. Have Special Offers On Festivals
This would not be something new to you, but using special offers on special days can bring in more customers.
Even if you're an affiliate marketer, there are many companies that give coupons and deals on festivals.
Why won't you use them for a better conversion rate?
You know that Instagram stories perform really well. So when you push the products or services in your stories with an impacting CTA, it'll worth it.
People will do take action.
That's going to increase your revenue out of Instagram so forget about how to make money from Instagram.
This is how it all works.
If you follow these tips or steps, you'll see that it's not that hard to make money from Instagram.
People say it's not working…but the real problem is they don't work.
So leverage all these amazing ways and you'll find that Instagram is going to send loyal leads and sales to you both as a business or an individual.
Bonus Video To Grow Your Instagram:
Top Tips for Getting Started as an Instagram Expert and see how to make money from Instagram
Not sure about how to get started as an Instagram expert? Here are some top tips…
Create Your Own Website – It doesn't take long to put together a website promoting your services and displaying a portfolio of work and testimonials. However, having your own website will impress many employers on the job sites, and may get you chosen above others with equal experience.
Work for Free – To get started offer your services for free. This will give you the experience of social media management, and provide you with a portfolio of work and testimonials for you to wow future employers with.
Offer More than Just Instagram Expertise – Employers will often want all of their social media platforms managed for them. If you can offer social media marketing and management across a range of platforms you will be in much more of a demand. A quick Google search will bring up a range of online courses to help get you started as a social media guru who know how to make money from Instagram.
Freelancing can be a great way to earn a little bit extra alongside your current job. However, it can take time to build up regular clients and secure a regular income. Therefore, don't give up your day job until you know you can pay the bills and earn enough to happily live on.
Final Thoughts on How to Make Money on Instagram
As you can see, Instagram offers some genuine opportunities to make money online. Whether you want to become an Instagram influencer, sell physical products, photographs, or affiliate products, or become an Instagram expert in the freelancing field, there are possibilities for everyone. Whatever route you choose to go down, make sure you persevere, as the financial rewards can be more than worth it to know how to make money from Instagram.
Which money-making strategy has caught your eye? Please share your thoughts in the comments below…The following two tabs change content below.
Also Read:
How to start a blog in 30 minutes for free?
How to make money online with zero investment?
______________________________________________________________________________
make money from Instagram…2020 is going to be a really different and exciting year. A lot of things are going to change. Some of them are for the better but some you might not like.But that's okay. Things keep on changing and you as a business or an individual, have to adapt yourself to the growing competition.
[FAQs] Frequently Asked Questions